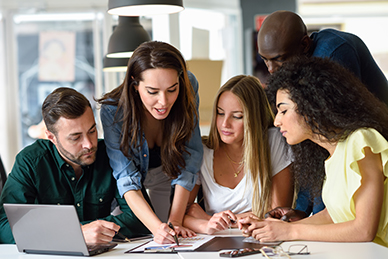 Open to studies and the world
I guide students towards a specific objective: excellent preparation to earn the International Baccalaureate Diploma, an international qualification. Lessons are fundamentally based on enhancing the students' ability to learn skills, as well as to confront a variety of problems that they may face.
The psychological factor that enters into play is key. One must manage stress to the best of one's ability, adjusting oneself to the tests proposed by teachers, whose results become determinants of future university admissions, particularly in the two years of the IB Diploma.
The preparatory levels required of students are significant, and young people often find themselves needing to confront the choices that put their very futures into question.

My approach
Analysis of the pupil as a person and as a student

It's important to comprehend the personal predispositions of each pupil, his or her strengths and objectives in the long term. Equally fundamental is the structure of the individual plan that takes into account the university and career paths that the student desires to under take in the future, so that his or her curriculum is appropriate in both subject matter and in terms of grades, in order to present strong applications to colleges and universities.

Identification of the actual difficulty

Managing the difficulties and the pressure that present themselves during test-taking becomes key to obtaining good results. To me, it's important to evaluate whether the difficulties encountered are due to an issue of superficial topic comprehension, or rather tied to factors of time management in completing homework assignments.

Elaboration of an ad-hoc, applied methodology

I maintain that it's fundamental for young people to be aware of their individual weaknesses, but more importantly, of which qualities are their strengths, in order to best confront the tests that they will undergo. In fact, knowing one's abilities and potential permits pupils under testing situations to optimize their energies towards the goal of obtaining the best results possible. A winning approach is this: first of all, to complete those questions in which one is most secure, responding in good time in order to guarantee a solid score; then subsequently, to have enough remaining time to concentrate on the tougher portions of the test.